Description
Compatibile per interfacciamento con lettore dvd Liteon della XBOX360
Integrato MAX3232
Se volete accedere a tutte le funzionalità della porta seriale del vostro PC, questo adattatore fa per voi. L'adattatore vi permette di collegare tutte le logiche funzionanti nel range 3-5.5 V ad una porta COM, la quale funziona a tensioni maggiori e negativa (EIA-232, simile al precedente standard RS-232).
L'adattatore viene fornito completamente assemblato in tutti i suoi componenti smd, compreso il connettore seriale 9 poli. Come si vede nella foto la scheda viene fornita di ben tre differenti connettori di interfacciamento, uno strip 6 poli verticale, uno strip 6 poli a 90 gradi, ed un connettore Molex 6 poli per connessioni professionali. Questi tre connettori vi permetteranno di collegare la vostra interfaccia a qualunque tipo di esigenza. Il connettore strip vi permetterà di interfacciare l'adattatore con qualunque breadboard o scheda di prototipazione.
Per maggiori informazioni, è possibile scaricare gratuitamente la scheda tecnica del prodotto ai link seguenti: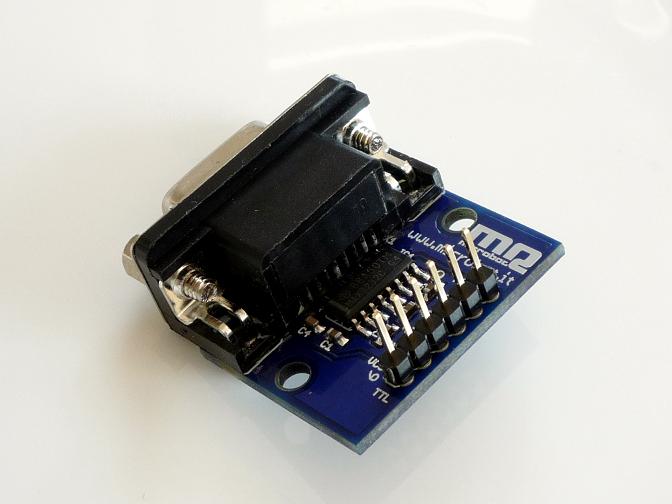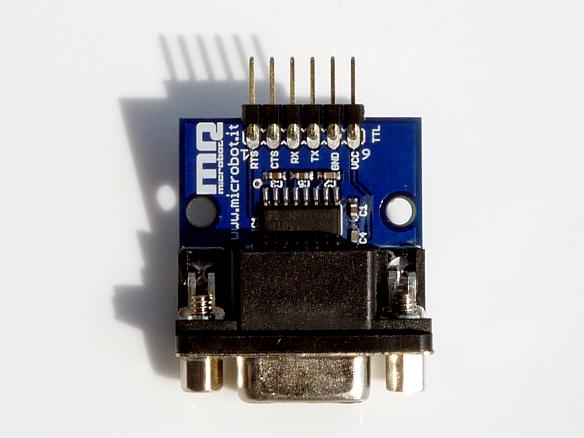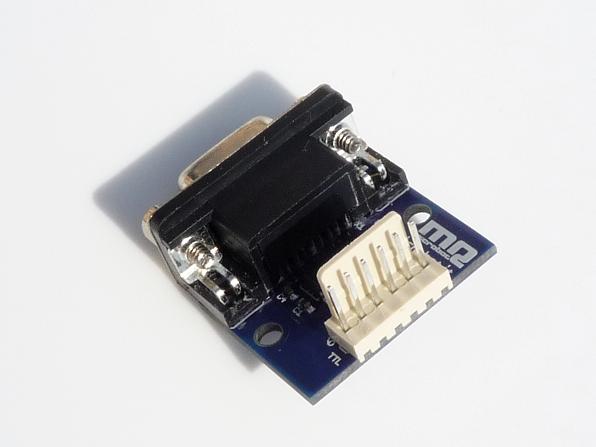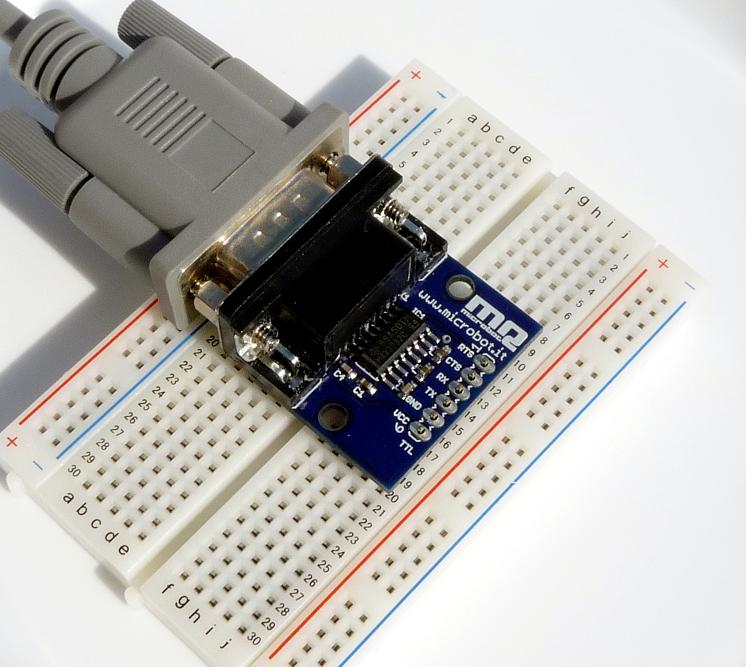 PIN

TYPE

FUNCTION

RX
In
Asynchronous serial data receive
TX
Out
Asynchronous serial data transmit (idle high)

GND

Power
Ground

RTS

Out
"Ready to send" control output (often used with

CTS

)

CTS

In
"Clear to send" control input (often used with

RTS

)

VCC

Power
Logic supply voltage (3 – 5.5 V, externally supplied)
Contenuto della confezione
Il Sensore Lineare di Corrente ±12.5A viene fornito in kit di montaggio: i componenti SMD sono preassemblati, mentre alcuni dei componenti Through-hole inclusi nel kit NON sono presaldati.
La confezione contiene:
1x Interfaccia seriale RS232 - TTL
1x connettore strip 6 poli verticale
1x connettore strip 6 poli a 90 gradi
1x connettore Molex 6 poli per connessioni professionali

Servizio di saldatura Through-hole

Abbiamo attivato il servizio di saldatura e collaudo schede elettroniche.
Su richiesta, i nostri Tecnici provvederanno alla saldatura through-hole dei
prodotti in kit di montaggio acquistati presso il nostro e-Store.
Il servizio di saldatura, disponibile al seguente link,
dovrà essere acquistato separatamente.

Per informazioni contattare il nostro Centro Assistenza al numero 0773/631858
oppure via mail all'indirizzo assistenza@robotstore.it

Documentazione