Description
Questa scheda è un circuito stampato doppia faccia che permette l'utilizzo di circuiti integrati in formato SOIC da 8 a 28 pin (da un lato della scheda) e circuiti integrati in formato SSOP da 8 a 28 pin (dall'altro lato della scheda), interfacciandoli tramite due connettori strip passo 2,54mm e rendendone quindi semplice l'utilizzo sulle normali breadboard.
Questo adattatore SOIC + SSOP to DIP per IC
viene fornito COMPLETO di 2 CONNETTORI MASCHIO passo 2,54mm
necessari per un corretto utilizzo della scheda.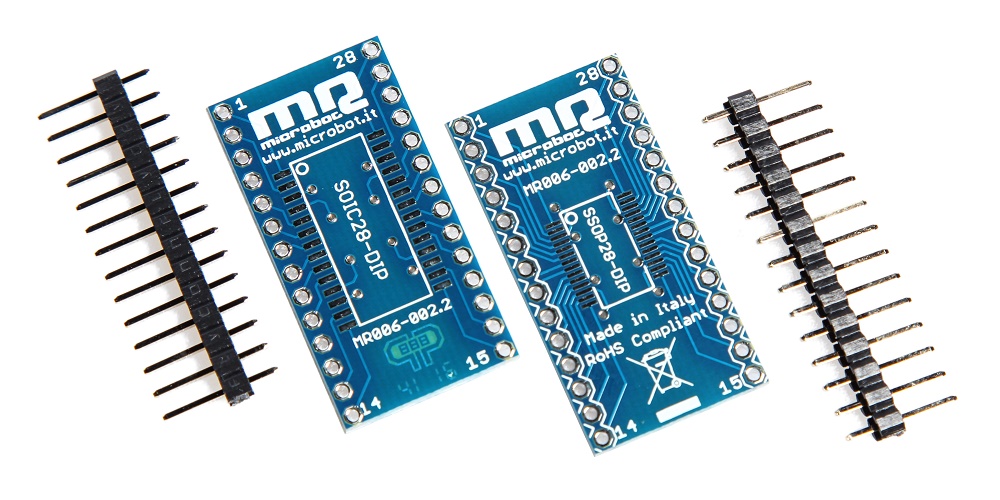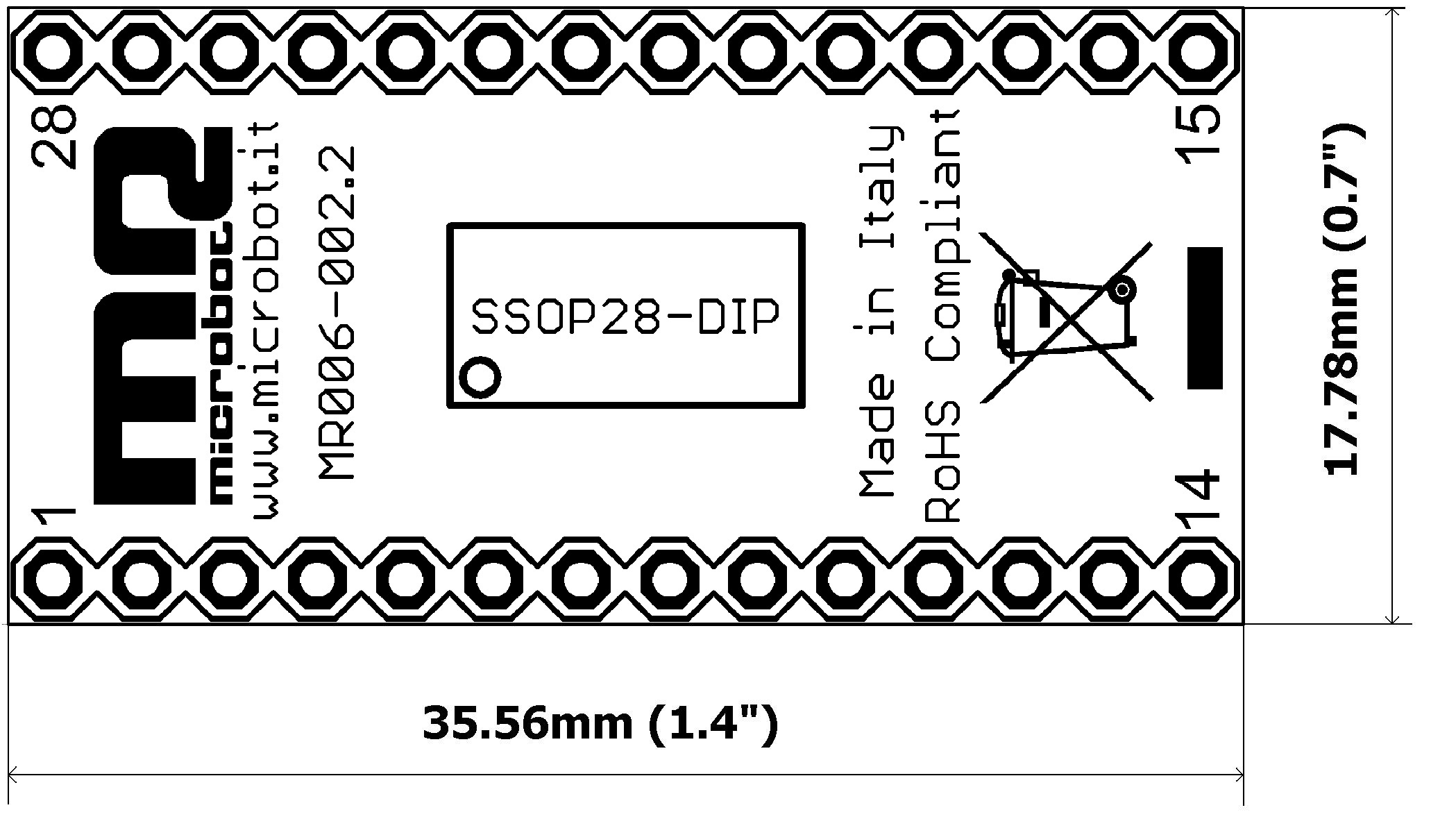 ATTENZIONE
L'immagine sopra riportata è puramente illustrativa;
la confezione contiene
1 scheda adattatore + 2 connettori maschio.
Caratteristiche
Compatto, misura solo 17,78 x 35,56 mm
PCB doppia faccia di alta qualità con solder mask su entrambi i lati
Documentazione
Contenuto della confezione
L'Adattatore SOIC + SSOP to DIP 28 pin viene fornito in kit di montaggio: i componenti Through-hole (connettori strip) inclusi nel kit NON sono presaldati, come mostrato nelle immagini.
La confezione contiene:
1x Adattatore SOIC + SSOP to DIP 28 pin
2x connettori strip maschio 1x14

Servizio di saldatura Through-hole

Abbiamo attivato il servizio di saldatura e collaudo schede elettroniche.
Su richiesta, i nostri Tecnici provvederanno alla saldatura through-hole dei
prodotti in kit di montaggio acquistati presso il nostro e-Store.
Il servizio di saldatura, disponibile al seguente link,
dovrà essere acquistato separatamente.

Per informazioni contattare il nostro Centro Assistenza al numero 0773/631858
oppure via mail all'indirizzo assistenza@robotstore.it